You can now show your album proofing "flipbook" on your own site, for instance your WordPress blog.
The "Share album" dialog has a new button "Embed HTML"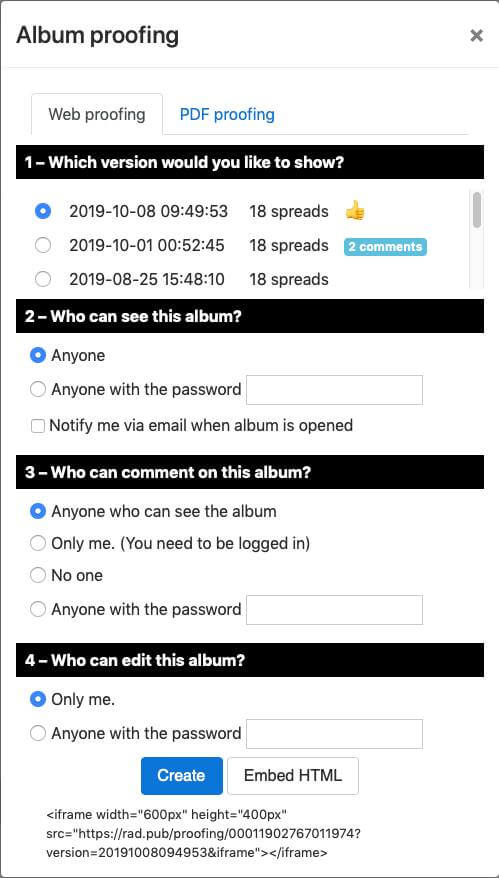 Simply paste the code into your WordPress post and the flipbook will appear in your post.

Note: for aesthetic reasons, none of the album proofing dialogs, such as initial instructions or password entry, will be shown when you embed the album like this. Nor will anyone be able to write comments in the album.